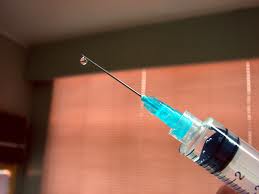 These last few weeks have kicked my butt! I came down with a case of strep throat, which I haven't had since I was a kid. Well I'm a pretty stubborn chick and waited to go see the doctor. Low and behold by the time I went in it was out of control, I had lost my voice and ran a fever of over 104 for a few days. I was stabbed in the butt with some penicillin and sent home with three prescriptions. Now fast forward 4 weeks, I'm still sick!
So get on with it Erin…what has this all thought me?
I have a lot of content I'm responsible for every week. I have my business, I'm the Director of Social Media for another company, I'm an expert for several networks and I have my clients…so all together…TONS of content to get written and to go out.
When you're not at your prime it's really hard to work efficiently..or even work at all some days.
So I've learned a hard lesson these last few weeks! Have content written as far out as you can, even if it's just your major pieces. Here's a break down of a few tweaks I've made to my content schedule:
Write items on my publishing calendar 4 weeks ahead of time: I have a publishing calendar that covers launches, keywords, and JV promotions. All my content all evolves around these items. Now I do leave room for hot, new trends of course 🙂
Schedule time for reading: Always schedule time for yourself to do the business reading to keep growing your business. I now have my calendar blocked for 30 minutes everyday so I can do my reading or listen to seminars. I love reading, but it's one of those tasks that I easily push off and end up forgetting. Problem solved now!
Schedule time for business building: I actually have done this for years now, BUT I've increased the weekly time I set aside for just this. My business has grown so much durning the first half of this year so now this requires I spend more time on business strategies and partners. The items that are going to take me to the next level of success.
Fun Fact: I have a note to myself on my wall that reminds me every morning when I sit at my desk, it says "What are you doing today to build your list?" I put at least one item on my to do list each day for list building.
It seems we learn business lessons in all walks of our life. Keep your entrepreneur mind spinning at all times, let inspiration in and write it down!