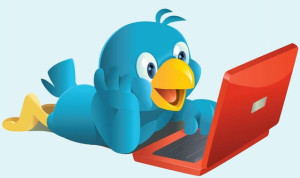 One of the top questions I hear from clients is "How do keep up with the social media interaction and posts?" Many people find that once you log onto the social sites the next thing you know you look at the clock and it's been over an hour! I have a quick easy sample schedule that you can use to make something that works for you and your business.
Daily (15 minutes)
Update your status
Check for RT (retweets) and @ replies (where people have mentioned you directly)
Review and comment on your connections updates
Review DM (Direct Messages) I recommend keeping your direct inbox clean, delete messages that do not need to be kept for future reference.
Schedule a few updates to go out while you are away from your desk. For example, share a blog post, mention something about your services and link back to the appropriate page on your website, etc.
Weekly (30 minutes)
Research and invite new connections – set a goal for how many new connections would like to have each week
Answer or ask 2-3 questions per week
Post pertinent events
Monthly (1 hour)
Review connections, unfollow spammers and in-actives
Update profile when/as necessary
There's a simple Twitter schedule to get you started 🙂 If you'd like an even more customizable social calendar that you can write in check out my Social Media Results Calendar.