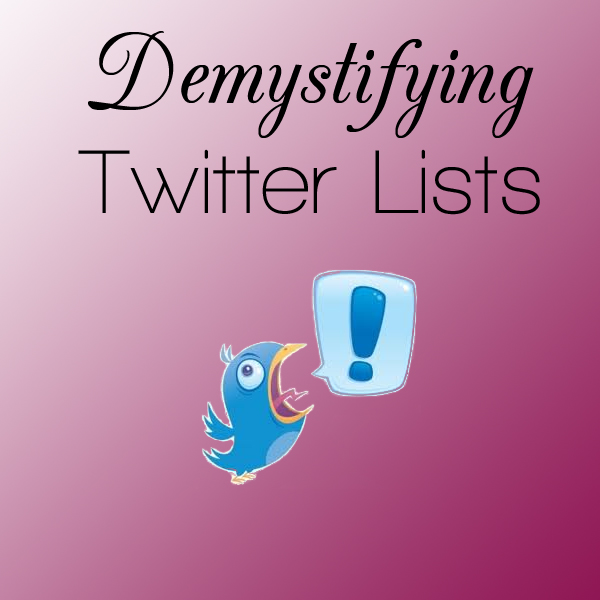 Have you seen the List feature on Twitter and say "Huh, wonder what to do with that?" Or maybe you have 20 lists and don't use them. The list feature is an often over looked and underutilized feature.
This uncelebrated rock star is one of my favorite tools, and I use it daily! I'm going to revile the hidden power and how I save hours every week with this simple tool.
First, what is a Twitter List?
These are a group of Twitter users curated by another user. You can create a list and you can follow lists created by others.
How to create a list:
Navigate to your Lists page on Twitter. There are two ways to reach your lists; via the profile drop-down menu in the top navigation bar or by going to your profile page and clicking the Lists tab.
Click Create list.
Enter the name of your list (Note: The title of your list cannot exceed 25 characters), a short description of the list, and select whether you want the list to be private (you'll be the only person who can see and access the list) or public (anyone view and subscribe to the list).
Click Save list.
Now to Add (and remove) People to Your List
Click the person icon on a user's profile. This brings up a drop-down menu.
Select Add or remove from lists. (Note: You don't need to be following a person to add them to a list.)
A pop-up will appear displaying your created lists. Check the lists you would like to add the user to, or uncheck the lists you'd like to remove the user from.
How to view Tweets from a list:
Go to your profile page.
Click the profile drop-down menu in the top navigation bar.
Choose which list you'd like to view.
Right away, you'll see a stream of Tweets from the users included in that list.
Now how can you use these to improve your Twitter activities?
Let me share a few strategies as to when and why I create a list. Here are a few ideas to get your juices flowing:
Thought leaders in your industry – I love to share their posts and tips with my audience, they have great stuff to share that my people can use
Joint Ventures – I like to chat with joint ventures and share their content with my followers as they have great information that compliments my business, and it keeps a great connection going between promotion times
Clients – I have a private list of my clients so I can watch their posts and give congratulations when possible as well as provide any feedback I can to improve their Twitter marketing efforts.
Fellow Mastermind Members – I enjoy supporting my mastermind colleges in their endeavors.
Training Programs – Ones I create and/or ones I attend. You can create a group of attendees to stay contented.
Networking – If I attend a seminar or networking event I like to add those peeps to a special list and keep in touch with them. I've found people I meet in person I often create a strong bond with and want to keep the relationship virtually…that is until we meet in person again 🙂
Competitor Research (even though I really dislike the word competitor) – See what people in your industry are up to. I actually love see what my fellow social media peeps are up to and thinking of creative ways to work together.
Your turn, go forth…create one Twitter list and add a few people you would like to connect with more. Then check it daily and start conversions!
See you in the Twitterverse!