"How I went from a stressed out entrepreneur looking for affective marketing strategy to a thriving social media navigator with a new found energy for business…"
I expand online possibilities and create new magnetizing marketing systems. Running a business I love, working from my home office, and marketing from my phone are just some of the exciting things I do every day.
My business is a blast. I get to steer through new untapped virtual space all the time. I help women, and heart-centered men, achieve their online business goals. Now, I'm not saying every second is bliss. Sometimes I get scared, or nervous with the all the new social media changes flying in everyday!
The best part is I'm happy, I get to be myself and inspire viral creativeness. Working with my clients to spread their talents and gifts is what really makes me thrive. Helping them serve those that really need their empowerment.
I've followed my vision over the last 4 years and worked with 100s of clients through my coaching and direct work. I get to be a geek, dance in my home office for every success my clients have and really make a difference for my clients!
I enjoy 3 day weekends (yes every weekend!) with my energetic kids and fabulous husband. I enjoy spending time…ok I'll admit it a LOT of time, on my reading and reviewing systems and software for online business marketing. You know, all that stuff that entrepreneurs don't want to fuss with, I LOVE it! Yes I make my own schedule, work from my home, or where ever I happen to be traveling that week, and live to the fullest I possibly can.
"I didn't always have this stress free attitude toward marketing…"
When I started my business in 2007, as a Virtual Assistant, I was pouring long days and nights into my marketing. I was totally stressing out, and it was taking away from the valuable time with my new born baby. Yes that's right, I started my business right after my first daughter was born, like that wasn't stressful enough!
I ran the traditional marketing gag wheel, gosh just thinking back stresses me out. Boy it just wasn't working. The flyers, the ads, the calls… OMG I need to go wash my mouth out with soap now!
Then one afternoon I was zooming through my Twitter feed and I saw an update about a virtual assistant conference happening right then online. The guest speaker was the uber talented Scott Stratten. He was talking about Twitter, of course, and why every business needed to use it for business. I jumped on the call, I had to hear this whole Twitter schpeel.
That was it! That's when I had my a-ha moment. As I listened to Scott, and about laughed myself out of my chair, I saw this amazing way to market that I had never considered for my business. Suddenly I was digging and looking under every rock for how to do this new marketing.
I marched right onto Twitter and got my name out there and connected with industry leaders. Then, most importantly, the amazing entrepreneurs who needed my help achieving their online business dreams found me!
"The light bulb damn near exploded!"
This new light was exciting, scary and accelerating. I knew this was my "thing" it just snapped into place. My life purpose had finally melded my geekness to my outgoing personality with a virtual magnet and it was invigorating.
I started to meet women that where hungry for online buzz and attraction…this was where I needed to be, to help all these women. I jumped in with both feet and haven't done a lick of traditional marketing since.
Since I've integrated social media in my business I haven't had to seek out any new clients. I have made connections and surrounded myself with 100s of clients who need social media help. It pretty much was a viral shift for me, I put myself out authentically and those that needed me found me.
After working with all these phenomenal women, and heart-centered men…
"I created my Stress Free Social Media Success System"
I share all my viral skills I use to attract and grab the attention of my ideal clients. I outline everything into clear steps that entrepreneurs can learn, even if you have limited time to spare.
My business has nearly doubled every year since 2007. There is a growing demand for successful social media presence for every entrepreneur.
I relish my business, my creative marketing cravings are satisfied over and over again. I adore my 4 day working week and a stress free life. I won't have it any other way!
I am honored to serve clients who are brilliant, dedicated and ready to go viral.
Growing connections, increasing traffic and event sales are just a few of the ways we celebrate success together.
"Does that sound like what you're looking for?"
If you're looking for more magnetic results with your social media, you're in the right place. I have some great resources for you right here.
Your first step is to enter your name and email address below. You'll receive your free acceleration checklist, packed with strategies to help you electrify your social media marketing.
[hcshort id="10″]
I'm excited to support you! And I look forward to getting to know more about you and your business.
To Your Social Success,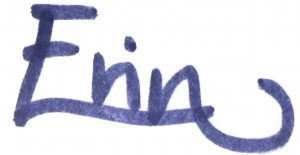 Erin Tillotson
The Social Media Phoenix