Hey! I'm Erin Tillotson. A happy mom, artist, tech geek, and content wizard. I help businesses create the profitable online presence they desire with the power of content and community.
The most powerful tool is content marketing
Today business owners are resource-deprived and under pressure to produce massive content. From blogs to social media and video..you know the list goes on and on. All that creation while simultaneously serving clients can be overwhelming.
The challenge facing many mission-driven entrepreneurs – coaches, mentors, trainers, consultants – is we want to spend our time transforming lives. In order to do this, we must learn effective content strategies and build powerful online communities.
Building a community around your passion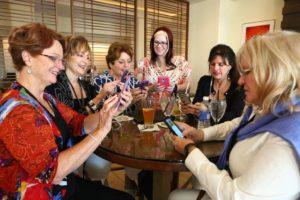 While it may come as a surprise, you're sitting on a goldmine right now. You have everything you need to grow your own community.
You're missing one vital element: the structure that makes planning your content successful. A plug-and-play system to easily extrapolate content that can be used across the web to boost your presence.
You need proven best practices for a workflow that can be repeated over and over again. Building thought leadership with content is easier than you think!
And this just so happens to be where my story begins….
Small town girl emerges as content master
Growing up in a family of small business owners I knew I would run my very own business someday. That yearning was confirmed the moment my daughter was born.
It was 2007 and my daughter was 3 months old when I received a cancer diagnosis. Ambition instantly filled my life. I knew what I felt all along was true, I couldn't keep doing this J-O-B thing. I quit my 9-to-5 and took my ability to articulate complex strategies clearly and elegantly and kick-started my company.
My entrepreneur journey started as a Social Media Virtual Assistant working from my small apartment with my newborn daughter. During these first few years, I beat cancer twice, survived domestic violence, moved across the country more times than I'd like to count and happily re-married.
Once my health was stabilized I quickly advanced into Online Business and Marketing Management. Here's where things got exciting and the fusion of social media, communities, and content was created.
Years of perfecting implementation gave me insights that most coaches, consultants, and mentors don't have. An in-depth knowledge and mastery skill set that produces community building content fast. To this day I continuously test and participate in ongoing education to stay abreast of the latest marketing and technology possibilities.
Today I'm a social media and content trainer and bestselling author. I support clients around the world. My goal is to teach and empower you to strategically grow your business through content marketing that attracts more customers and increases sales.
My philosophy is simple; to craft extraordinary online experiences
I love what I do. My work is my art. I specialize in creating content from what you already have. Together we curate content from your experience, your passion, and your brilliance to solve problems and help your audience achieve their goals. This is my superpower.
When you get it right, content is enormously gratifying and fulfilling. The Internet is moving too fast for businesses to struggle through content creation and community growth.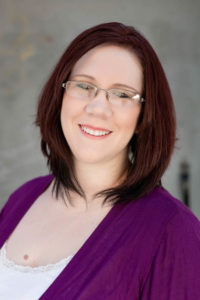 I wouldn't be the successful work-from-home mom I am today without these key ingredients: content, social media, communities and of course, the tenacity to pull them all together.
These tools have brought me so many possibilities, on and offline:
Business connections that have become my very best friends
Powerful supporters and amazing clients
Continuous website traffic where I want it when I want it
Quality blog readers that take action
Highly qualified prospects
Speaking gigs and hosting workshops
Online interviews and media exposure
Fun and exciting book deals
and TONS of fun opportunities
Stress-free online business…
These days I'm all about stress-free solutions. I've lived with stress for enough of my life I just can't have that anymore. And I won't accept it for my clients either!
Businesses today have one thing in common; implementation abandonment. You've probably heard theories, concepts, and strategies but you can't take action because everything is so complex. You need a guide to show you the way.
You need tools, resources, and people to support you, to make your life and business better.
My approach to content marketing builds strong online communities. It's unique. It's fun. And most importantly, it's focused on getting your message out into the world.
The magic starts where you're at right now! We work together to create a system that works for you.
If you're ready to invest in the growth of your business and the well-being of your life let's talk! Get started by applying for your Powerful Online Presence Session.
I wake up every day eager to get started again…and I want that for you too!
I'm a social media and content trainer based out of Chattanooga, TN.