The most powerful tool in the history of online marketing for
attracting highly qualified clients is at your disposal…that tool is social media.
Social media, when done right, will open the doors to more traffic, more qualified leads, more clients and TONS of exciting opportunities for you and your business!
But if you're like most business owners, you haven't even sliced a fraction of the power social media has to offer, because you don't have an effective social media marketing plan. Here's where I come in…
My vision is simple, to craft extraordinary social media experiences so powerful your company becomes completely irresistible to your clients and prospects.

You're missing out on massive exposure if you're not tapping into social media. I know you might have heard it before, maybe even blown $1,000s trying to figure it out or paying someone to do it for you, but…
Without Social Media I Wouldn't Be Where I am Today…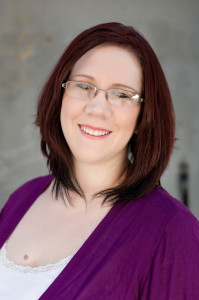 Since starting my business in 2007 I've created my dream business while battling for my life…literally. I beat cancer twice during the first 3 years of my business, with a newborn! I now have two beautiful daughters. Moved across the country 4 times. Divorced and re-married. Needless to say without leverage and Internet marketing I wouldn't be where I'm at!
You know your clients are online. They're actively connecting and building strong relationships with companies that can help them. Can these prospects connect with you? Can they even find you?
You need a marketing strategy that works for you 24/7. Whether your looking to get more clients, sell more books or land more speaking opportunities social media and Internet marketing can work for you, even when you can't be in the office.
If you're like me you need a system that not only brings in BIG results (AKA, a continuous flow of clients) but also gives you flexibility. I absolutely needed it, no way around it. I developed my system so I could use it over and over again. Not only for my company but also to help my dream clients make the powerful impact they've always envisioned. This system has worked for small businesses, solopreneurs and Inc. 500 companies!
Stress Free Social Media…
I share it with love. My approach is unique, like me. I want social media to be fun and stress free. I want you to come to it everyday eager to meet your new and hottest prospects!
The focus of my work is to help you attract your ideal clients online. The magic starts wherever you're at right now! We work together to create a distinctive offer, one like no other out there. We create your traffic and awareness map, the blueprint you're going to follow to lead your ideal clients from social media follower to lead and then to a happy, paying client!
One distinct difference in my online marketing approach is during every step of your lead generation and sales funnel we will make the most of everyones' natural social instincts! Priceless…
I specialize in creating highly converting lead generation offers for use in your social media plan that we co-create. This could include Facebook, Twitter, Pinterest, Instagram, YouTube and of course your blog. We hone in on what will work best for you and get you the fastest results, forget that shotgun approach.
This proven system has helped me become an author, lead me speaking opportunities and telesummits, enabled me to teach companies across the world and in my local community…I can track each piece back to some form of social media!
Does that sound like what you're looking for?
Coaches, authors, speakers and experts looking for step-by-step guidance, no matter your technology level, I can help you craft a personalized profit plan for your social media. I know you have an amazing gift, now's the time to make a bigger impact, support more clients and live in your passion!
We'll create your personalized trackable goals and get you the tools your business needs to make success simplier. Then we jump into your mindmap, a very visual representation that you can implement after our strategy calls.
If you're excited and ready to invest in the growth of your business let's talk! Get started by applying for your Powerful Online Presence Session.