I'm sure you've heard it over and over, social media is all about relationships. So how does a busy entrepreneur go about doing this, without spending all day and night at the computer?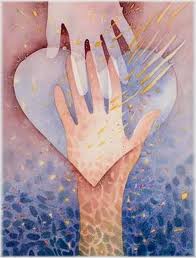 Check out these 5 easy ways to start engaging now.
Add value – Share valuable, useful content that your target audience can use. The more value you share the more they will comment and strike up conversations.
Another way to add value would be to help others. Visit your communities often and answer questions, provide insights as resources as you can.
Reply and respond to posts – When someone shares or says something great let them know it. It's one of the easiest ways to start a conversation 🙂
Provide relevant and timely tips, insights, blog posts, and links – This is one of the best ways to get out, get noticed, get engaged and build relationships. Sharing other people's content and industry news shows you're on the ball for your speciality! These are the posts that get a ton of RTs on Twitter.
Be helpful (position yourself as an expert) – Share hot tips in 140 characters on Twitter. Make your content visual and share it on Pinterest. Then be sure to make it fun and interesting for Facebook, get tons of shares and loads of likes.
Reference an interesting update from a follower – Did one of your followers say something fun, cool or helpful? Share it with your followers and fans. The same goes for Facebook. Give recognition when you can and build a loyal following of engaged individuals.
Have fun and build amazing social relationships!